Brother Brett began his pastorate at Second Baptist in December, 1999. His tenure is the longest in the 100 plus year history of the church. He is a native of Southern Illinois, growing up on the family farm near Crab Orchard. Brett entered the ministry in 1996, and served as a staff member and pastor of churches in Texas. He holds degrees from John A. Logan College (AAS), Southern Illinois University (BAS), Southwestern Baptist Theological Seminary (MDIV), and Luther Rice Seminary (DMIN). Brett's passion is serving Christ in the local church. He has preached verse by verse through thirty books of the Bible while serving at Second Baptist. He places a strong emphasis upon the teaching and training of the Body of Christ. His desire is to come alongside sister churches in the United States and beyond to help plant/strengthen Christ-centered, God-glorifying churches. His doctoral project focused on world missions, and he has undertaken mission trips to the UK, Jamaica, Mexico, Mozambique, and several states. He is married to Phoebe, and they have a son David, and a daughter and son-in-law, Ellen and Nathan Culp. He also has a beloved grandson, Deacon, and granddaughter, Lydia.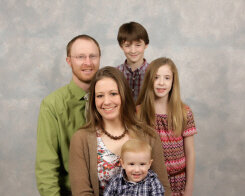 Associate Pastor & Elder Mike Kniffen, Wife Stacy Kniffen, and family.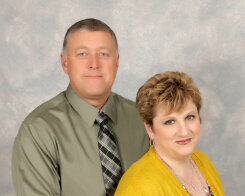 Elder Steve Wilson and Wife Renee Wilson.
Administrative Assisstant